a_leprechaun

50 BOOKS 2008
3))
Major Barbara
by George Bernard Shaw
4))
The Trip to Bountiful
by Horton Foote
5))
Changeling: the Lost
from White Wolf Games
6))
Fallen Angels
by Noel Coward
"USA! USA!"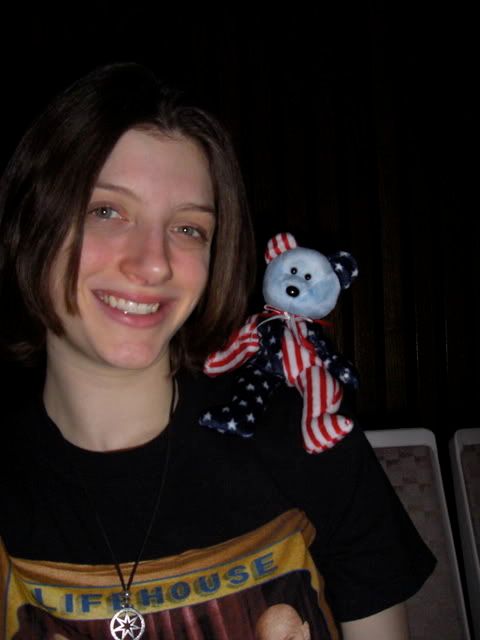 I has a USA Bear.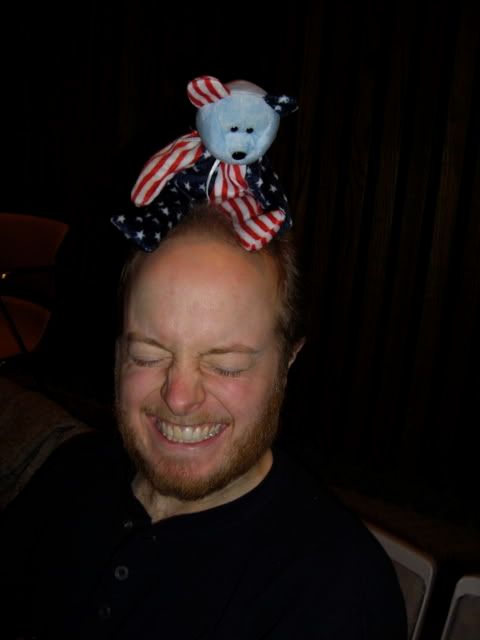 So does John.
Pictures from the more interactive parts of B-Fest.
The Wizard of Speed and Time
where we get onstage and stomp our feet to the music: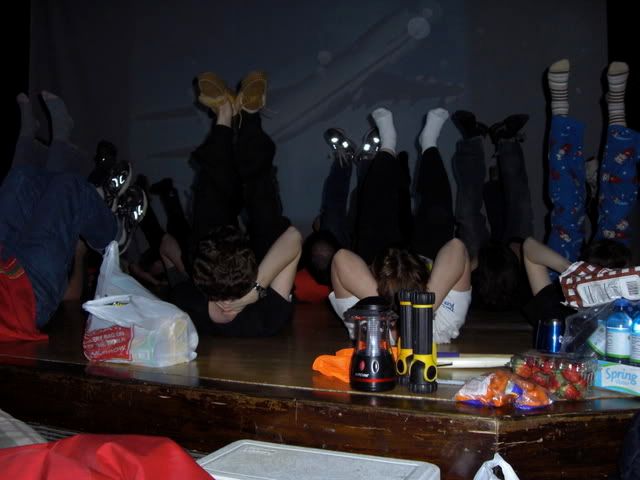 And
Plan 9 From Outer Space
, where we add to the special effects whenever the UFOs appear onscreen: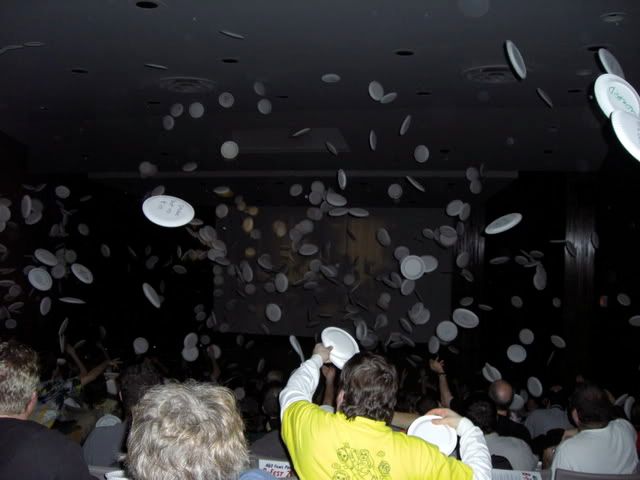 I wasn't able to stay awake the whole 24 hours, but I caught at least some of every film shown. The sleep deprivation made my cold go OH NOES, but 12 hours of sleep later I felt much better. I also stayed in today with John in order to further facilitate recovery- we're watching the Packers/Giants game now.
I have a bit of a headache... There's more news, but I'm too tired to write out more of a post.
ETA:
I am being such a girl right now.
LOOKIT THE PRETTY RINGS